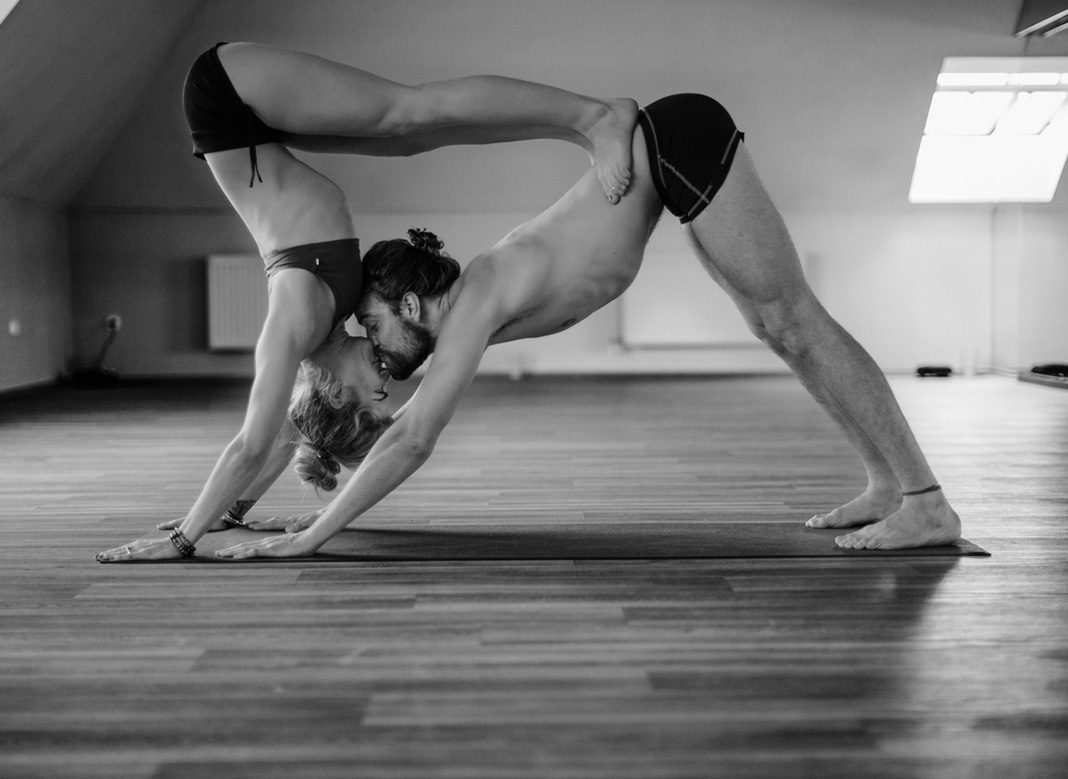 Yoga is for a balanced life.
As we know sex is two bodies trying to become one. It is the greatest reason, why are we here exist in this world, but the most important point is "it actually accelerate our energy physically and mentally."  There is saying in Hindu religion that,"All our divine power can be controlled through your sexual aspirations." It is also true that 95 per cent of our aspirations and pleasures come from sex. Sex is good for exercising as well.
Sex is also a form of yoga. Some Indian philosophies follow the "four main goals of life", known as the purusharthas, in order of importance:
Dharma, Artha and Kama are aims of everyday life, while Moksha is release from the cycle of death and rebirth. The Kama Sutra (Burton translation) says:
Dharma is better than Artha, and Artha is better than Kama. But Artha should always be first practised by the king for the livelihood of men is to be obtained from it only. Again, Kama being the occupation of public women, they should prefer it to the other two, and these are exceptions to the general rule.
 —Kama Sutra 1.2.14
So, Sex is relevant to all these things. This 4 things can fulfil our inner pleasures. But if we consider yoga then it is to enlighten our inner energy, which controls our thoughts. Sex and yoga can be stimulated as one process. If we compare different positions of sex shown in Kamasutra is actually some form of yoga positions.
–Unknown
Let it be simple as "sex is yoga"
Keep doing Yoga, Keep moving ahead in your life. Don't just be as a face of the virtual world, Feel the real you.